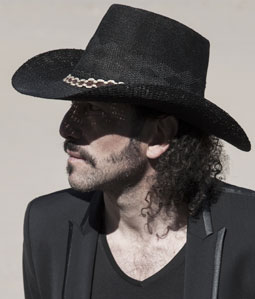 Daniel Puente Encina releases his first solo album

The composer, guitavist, songwriter and singer Daniel Puente Encina now presents his new album "DISPARO". The album contains nine unpublished tracks and an updated cover version of Botellas contra el pavimento as a tribute to his very first band. An astonishing electric guitar accompanied by French percussionist, Didier Roch, with congas and djembe, and above all the exceptional, powerful and soulful voice of Daniel create a progressive, new and exciting sound: Latin-Soul, Latin-Rock, Latin-R&B at its best. Spanish never sounded so funky!

New Video online
Daniel Encina Puente was another outstanding musicians who trod the stage of Red Hot Chilean People. Do not miss the repeats of his presentation Wednesday at 8 pm, Thursday at 10 am, Friday at 6 am, 4 and 8 pm, and Saturday at 4 and 9 pm. Just for Viax HD.